September 14 – October 2, 2020 – "Austellung – Galerie KRAS"
Liebe Kunstfreundlnnen! Galerie KRAS in Austria is hosting an exhibit every Wednesday and Friday from September 14 to October 2 featuring the work of E.B. and more! | Link
---
July 6, 2018 – "The Serene of Green"
First Friday Exhibit- Party on the Patio- Holiday Inn Arena … … | Press Release
---
June 1, 2018 | First Friday Exhibit at the Lost Dog, Binghamton NY
"Caring Caren Chazeq- Be Strong!" | E.B.'s exhibit is honoring a friend, Caring Caren, who recently passed away… | Press Release
---
June 1, 2018 | First Friday Exhibit at the The Loft, Binghamton NY
"Le Voyage de la Vie" | Le Voyage de la Vie, by E.B. Schott, transports us from our past, to our present and onward towards our future … | Press Release
---
March 2, 2018 and April 6, 2018 | First Friday Exhibit at Whole in the Wall
"Hole in the Heart" | E.B. Schott shares the resulting confusion, frustration and angst issued by a "Hole in the Heart" instigated by verbal vomit that pervades our lives. | Press Release
---
October 6th, 2017 | First Friday at Lost Dog Café | 222 Water St, Binghamton, NY
"The Serene of Green" | E. B.'s thirteen green paintings are a culmination of E.B.'s past, present and future; shaping and developing who E.B. is as a contemporary artist. This is reflected in multiple patchworks coinciding with the plethora personas nexus embedded in the keen green serene.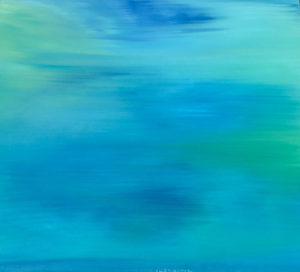 ---
August 4, 2017 | Pop-Up Art Exhibit | The Tioga Room at the Holiday Inn Arena, Binghamton, NY
"Alternative Universe in Blue" | Press Release | News Article
---
June 2, 2017 | First Friday showing at the Lost Dog Cafe & Lounge.
E.B. Schott (AKA Christine Forster) presented her collection "The Schism of U.S." at the Lost Dog in Binghamton, NY and it was very well received by everyone who attended. Here are a few images from the successful First Friday event. | Press Release
---
March, 2017 | ACONYC Spring Gala Benefit Auction
"Winter Winds" | Read More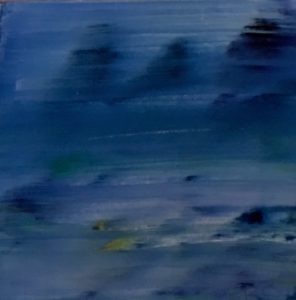 ---
June 6, 2015 | First Friday showing at the Bundy Museum of History and Art.
"Black and White" | View the latest works of E.B. Schott
---
Friday September 26, 2014 at 7pm | EPAC in the Dance Studio on the 3rd floor
(102 Washington Ave, Endicott NY)
---
June 6, 2014 | First Friday showing at the Bundy Museum of History and Art.
"Through the Mind's Eye" | View the latest works of E.B. Schott
---
December 2013 | Lost Dog Cafe
June 2013 | Lost Dog Cafe